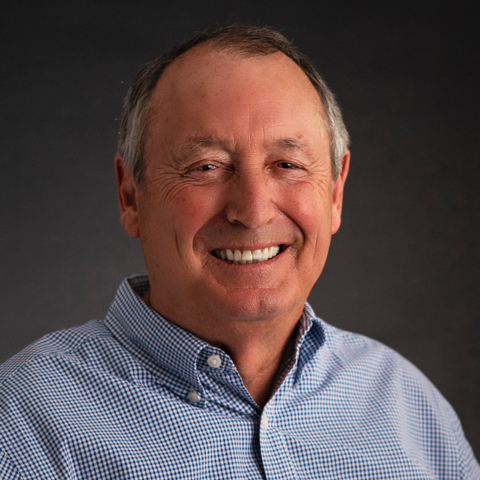 Tuney Nunnelee
CEO and Chairman of the Board
Since 1973 | Started at CBC with only 7 other employees | salesman—sales supervisor—sales manager—general manager—president—and now CEO
On the Board | North Carolina Beer and Wine Wholesalers Association | National Beer Wholesalers Association | Wilmington Chamber of Commerce Foundation | Cape Fear Country Club | First Citizens Bank—Wilmington, NC.
Life Beyond Coastal | St. James Episcopal Church | married 45 years to his beloved soulmate and best friend | 2 children + 3 beautiful grandchildren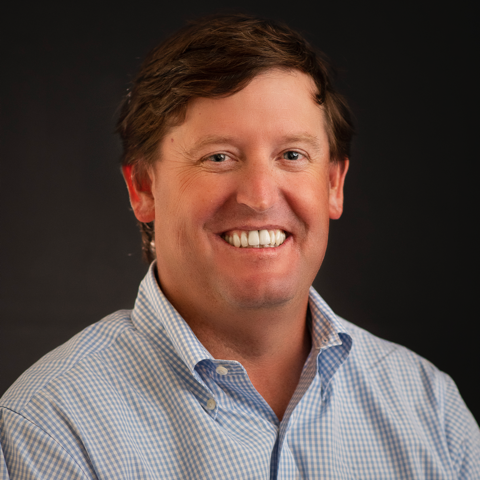 Tee Nunnelee
President
Career Path
| lifetime career with CBC | worked in warehouse, delivery, and sales—up through the ranks, serving in all operations | now president
Born + Raised | Wilmington, NC native | Wofford College grad
Giving Back | National Beer Wholesalers Association Board of Directors | North Carolina Beer and Wine Wholesalers Association Board of Directors | North Carolina Aquarium Society Board of Directors | Greater Wilmington Chamber of Commerce Board of Directors
Family First | wife—Gray | three children—Liza Gray, Tune, Sterling
Drink of Choice | (It's like picking a favorite child!) I love any beverage sold by Coastal Beverage!
How significant is it that Coastal is a family-owned company? It was very important to my grandfather that everyone working at Coastal felt like they were part of his family. His office door was never closed, and he always made himself accessible to anyone for anything. As we've grown over the years, it has become harder to accomplish this at multiple service centers with over 450 employees. But this is still the goal—that the spirit of family will resonate through our organization and that team members will feel valued.
Describe the excellence of the Coastal Crew. I am most inspired by the consistent professionalism of our team and their ability to manage our diverse portfolio as they represent our suppliers and service our retailers. Distributing beer and wine throughout eastern NC can be fun, competitive, and gratifying, but it does not come without its fair share of challenges and complexity. Some of our Crew begin their day at 3:00 a.m., while others don't conclude until well after midnight. It is an honor to have the opportunity to work with this team day in and day out.
What's ahead for the beverage industry? Naturally, I am cautiously optimistic about the future. I'm truly amazed by the last decade of innovation within the adult beverage category and feel very confident this will continue. A combination of new and established brewers will continue to create a diverse and complex set of product entrants across all beverage categories. And e-commerce will impact the way brick-and-mortar retailers operate, which in turn, will impact how Coastal operates. Improvisation will be necessary. We'll face challenges, but at the end of the day, as long as people want to socialize and be active with a beer in their hand, I believe the future is bright for Coastal Beverage.
How has CBC impacted the communities in the region, and how does this make you feel as president? A moment in my career that left a lasting impression occurred when my grandfather was honored as Citizen of the Year by the Wilmington Civitan Club in 2005. In an interview following the ceremony, he was asked what drove him to contribute to the community. He said, "I feel a duty to give back to a community that has given so much to me." Today at CBC, we continue to support initiatives that will improve the communities where we sell beer and where our team members live. Whether that be through larger non-profits such as the Wounded Warriors Foundation, Lower Cape Fear Hospice, or Food Bank of the Albemarle, or through local fundraisers to revitalize a library or homeless shelter, we feel it is our duty and privilege to support the communities we touch.
What has made Coastal so successful in the beverage distribution market? I'm most proud of the relationships we have built during the sixty years we've been in business. As a company, we value these relationships tremendously. Strengthening them is what keeps us focused and in business. As long as we can continue to operate in the best interest of our team members, retail customers, and supplier partners, everything should take care of itself. It's a formula that has worked for close to sixty years, and I don't see that changing anytime soon.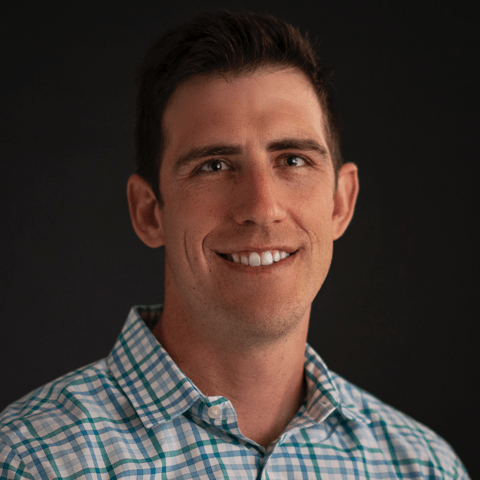 Brian Rector
Chief Financial Officer
Life at Coastal | from college intern to CFO | Excel master + guru of all things tech | expert in financial analysis, process improvement, and system optimization
Book Learning | UNCW—B.S. in business administration, concentrations in human resources + accounting | UNCW—M.B.A.
Spare Time | Six Sigma green belt | downing some tried and true Miller Lite | cheering for the TN Volunteers | following the stock market | growing his beloved banana plants
The Fam | married to college sweetheart—Tara | kiddos Jack + Bree!
What market changes have you have observed while in the beverage industry? When I started here, the economy was in a recession. But it's been interesting to watch the market shift from below-premium brands to premium to craft. This industry is constantly changing, and now seltzers are hot. But, with every consumer preference change, I'm proud that CBC still offers the best brands to satisfy market demands.
What have you learned while in leadership at CBC—about yourself, people, business, life? I'm learning there is no longer "work-life balance"—that's an old concept. Now, it's about successful integration. That's why it's so important to me that CBC continues to be a great place to work—it's an extension of my family.
What do you love about the CBC work culture? The culture of the Coastal Crew is inspiring in its sense of "family." This starts at the top with the Nunnelees and runs throughout the entire organization. We feel it every day. I enjoy coming to work and helping other employees succeed.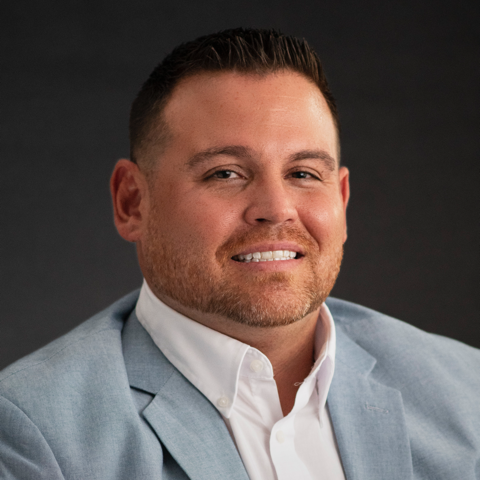 Frank Hurst
Chief Operations Officer
Life Slice | Myrtle Beach native | three pups—Nigel, Arthur, and Old Man
Raves and Faves | Miller Lite | life near the water with family and friends | biking, travel, & movies | live sporting events, most of all—football! Go, Clemson Tigers!
Industry Experience | early exposure in my parents' convenience store | Yahnis Distributing—14 years | Coastal Beverage since 2016
For the Love of Coastal | I love the competitive environment, the challenge of building a successful team, accomplishing tasks that grow CBC.
Describe CBC's work to give back to the community and impact the region. We are fortunate to have amazing supplier partners who understand the importance of our local markets. Supporting our local communities across all 38 counties is something that is very important to us. CBC is not viable without our local Eastern NC residents' support. We rely on them to purchase our products and be a part of our workforce, and we appreciate the way they are advocates for our industry. Understanding what CBC means to so many individuals, retailers, and the environment in NC fills me with extreme pride and a desire to continue that tradition.
What interesting market changes have you observed in the beverage industry? The landscape of our portfolio and what consumers are demanding has evolved dramatically. Buyers' palates for the same old thing has waned—they want to experience the next exciting brand. The number of brands and packages that the industry now represents is unprecedented, and innovation continues to be at the forefront.
What is most inspiring about today's Coastal Crew and the CBC work culture? Our workforce exhibits an exceptional pride and loyalty. There are easier jobs in the marketplace, but CBC has been able to create an environment that these people want to be a part of. I believe the leadership's dedication to constant evolution and improvement has led to a culture that people love.
What would you say makes CBC unique as a beverage industry leader? Our ownership group. I believe we have software capabilities that outpace other distributors, and we're constantly looking for every opportunity to improve efficiency, but we would not be able to take market-leading steps without the unwavering support of our ownership group.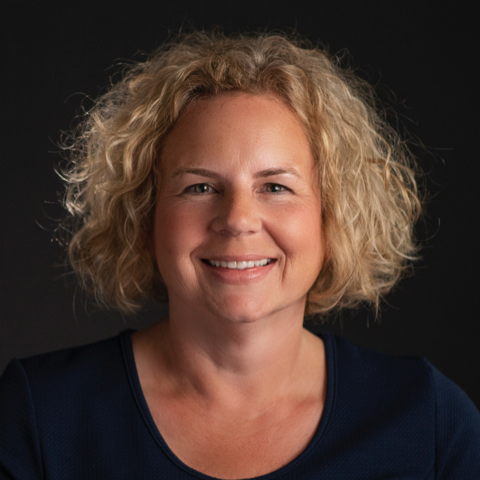 Audrey Robbins-Bledsoe
Vice President of Human Resources
An Impressive HR Resume | a 25-year journey in human resources spanning financial services, manufacturing, and distribution
The Know-How | a leading authority in organization design | Senior Professional in Human Resources designation (SPHR) from the Human Resources Certification Institute | Senior Certified Professional (SHRM-SCP) designation from the Society for Human Resources Management
Happy Time | family + her sweet dog, Pixie | tennis | faith
For the Love of Coastal | I love the people at CBC—it's what makes Coastal unique—the way we care about each other and our customers
How have you watched the market change during your years at CBC? Business is more complex—more brands, more seasonals, more crafts. And the urbanization of our state is changing things dramatically: We are seeing big population shifts from rural counties to more metro areas. Technology is going to be the big disrupter over the next ten years—particularly in how it impacts communication with the customer and automation of some physical components of the job.
What positive effect does the Nunnelee family business heritage have on Coastal work today? It defines our culture. The ownership is honorable, loyal, grateful, humble, kind, sincere, and hard-working—and these values are appreciated and rewarded at CBC.
What is most inspiring about today's Coastal Crew and the CBC work culture? The ladies! When I started here, females represented about 2% of our total workforce, and now women make up over 12%. Ladies are representing CBC in every job and in every department and doing it well.
How does CBC show love to the local communities it serves? In every market, we support local communities through great jobs, community events, and our involvement. The exemplary generosity of the Nunnelee family for the past sixty years—through their financial gifts and the time they invest in others—influences the rest of the team.